Quality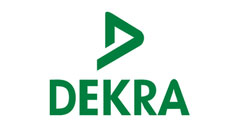 All products manufactured by Diamix Group satisfy international quality and safety requirements.
Compliance with the requirements is confirmed by international audits regularly carried out by TUV SUD.
There is an international GMP+ food safety certificate.
The quality and efficiency of Diamix sorbents is confirmed by leading European laboratories in Germany (DEKRA) and France (IFSTTAR) evaluating sorbents at the European market.
Diamix is ​​included in the register of European certified sorbent manufacturers published by the Union of Certified Sorbents for Petroleum Products and Chemicals (Munich, Germany).
Diamix R&D Center is ​​an accredited laboratory providing quality control of our production at the stages of incoming control, production and control of finished products.